Director of Community Development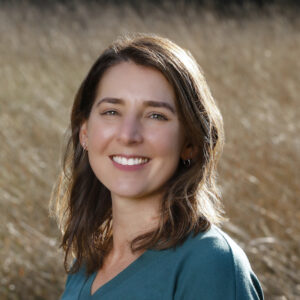 Elena Lathos has more than 20 years of experience working in various positions at UIC that support student success and programming. She specializes in building effective programs that provide experiences and opportunities for underrepresented groups. As an active member of the UIC community since 2002, Lathos has been involved with recruiting, retention, admissions, and advising for undergraduate and graduate students in computing disciplines. As the UIC computer science department staff member supporting undergraduate recruiting, she was a driving force behind initiatives to propel the department's growth from 187 students in 2005 to more than 2,000 today.
In her current role as director of community development for Break Through Tech Chicago, Lathos is committed to equipping UIC students to successfully enter the Chicago technology workforce. She pushes herself and fellow leaders to implement new and better policies that facilitate opportunities for learning, economic advancement, and social mobility. She has served on college-level committees related to diversity, employee relations, and admissions and is an active mentor to UIC's women and nonbinary students.
Lathos earned an undergraduate degree in psychology from Salisbury State University, where she played Division III lacrosse and worked in a domestic violence shelter and crisis center. She then returned to her hometown of Chicago and obtained her MBA from UIC.
She is passionate about the outdoors, traveling, and running. Forward is a pace.