Why study tech in college?
Studying a tech-oriented field lets you solve problems in new ways. It gives you space to be creative and innovative. It provides you with skills and knowledge that will set you up for some of the coolest (and best-paying) jobs in today's market.
Even better:
You can combine the study of computer science or data science with whatever matters most to you.
Here are just a handful of literally thousands of examples:
Tech in healthcare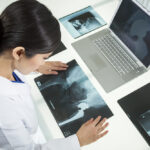 Tech shapes our health in countless ways, from new medical imaging techniques to apps that better connect patients with doctors. In the field of biotechnology, for example, technologists are creating artificial hearts that run on specialized software and are using tiny embedded computers to restore people's senses of hearing or sight.
Tech in urban policy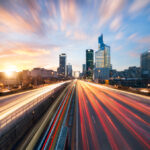 Making good decisions for cities requires us to envision the future. We can develop computational models that account for a profound range of human, economic, and environmental factors, and then use those projections to make decisions about everything from traffic-light timing to highway placement to drinking-water purification.
Tech in business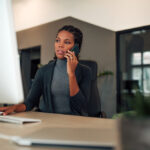 Technology drives nearly every aspect of successful companies. This is true whether you are using artificial intelligence to better engage with customers, adjusting models to forecast smarter investments, harnessing the power of blockchain, or developing the new technologies that will become tomorrow's consumer products.
Tech in the performing arts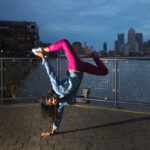 Computer programs control the lighting sequences that illuminate performances and the stage rigging that allows actors to seemingly fly through the air in Broadway plays such as Spider-Man: Turn Off the Dark. Dancers use motion-tracking technology to record performances for "movement libraries," and music is composed in specialized software.
Tech in biology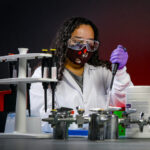 Computational biology is a fast-growing field as scientists master the power of the human genome. You could help to develop new gene-sequencing technologies powered by machine learning, identify genetic markers that help to predict diseases, evaluate and model population-level health, or use data mining to improve cancer treatment.
Tech in photo and film
Programmers recently introduced "neural filters" to Photoshop that allow us to alter a person's facial expression or how old they look. Software lets us make fine-grained edits to film, eliminating or changing portions of a scene. Can you spot a "deep fake" video? An understanding of computing could help you to do just that.
of the 10 Best Jobs of 2021 are computing or tech jobs.
best job in the United States is software developer.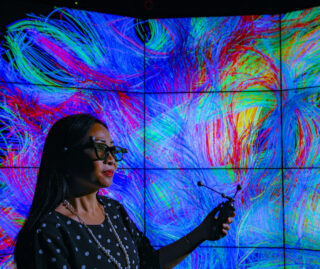 Tech jobs are highly compensated.
According to the U.S. Bureau of Labor Statistics, these are the most recent median salaries for several popular jobs in the computing field:
Researcher: $122,840
Network architect: $112,690
Software developer: $107,510
The U.S. government projects the creation of 531,000 new jobs in computing by 2029. Demand is expected to be highest in the areas of cloud computing, big data, and cybersecurity.
Finding your way in
People take many paths into careers in computing and tech. Ask around at a high-tech company and you'll hear about all kinds of levels of education, from bachelor's degrees to PhDs. All kinds of college programs. A vast array of prior internships and jobs. But there are some choices you can make for your undergraduate degree that can position you for success.
Break Through Tech Chicago's academic partner is the University of Illinois Chicago, our city's public research university and the most diverse university in Illinois. UIC's computer science and data science programs are open to students of all backgrounds. Break Through Tech Chicago's programming, which supplements this UIC technical education, is open to women (cis and trans) and nonbinary individuals with the goal of increasing gender diversity in tech.
Curious which UIC academic programs might be an option for you? See below.
Computer science major
A computer science major gives you the preparation you need for jobs across the breadth of the field. As a UIC computer science major, you'll take mathematics and foundational computing courses such as program design, software design, data structures, and systems programming. You'll learn about the ethical questions inherent in many of the computing technologies we use today, and you'll choose among electives that allow you to focus on the area of the field that appeals to you most. These electives can include courses on computer graphics, cybersecurity, programming languages, cryptography, video game design, or computer architecture. Learn more about the UIC computer science major.
Computer science minor
A minor allows you to achieve basic proficiency in the core elements of computer science while completing a major in another area of your choice. If you feel strongly about another field of study and want to pursue it, or if you are already significantly on your way toward another college major and want to add tech knowledge and skills to your academic portfolio without starting over, a computer science minor could be an ideal option. Find out why a computer science minor is an excellent choice for students with a broad range of interests.
Data science major
Studying data science gives you the expertise to develop high-level tools and methods to find useful insight in mountains of data. As a data science major at UIC, you'll start with a strong grounding in math, computer science, and statistics, and then you'll choose an concentration area where conducting data analysis is most relevant to you: biology, business, computing, data processing, healthcare, industrial engineering and process improvement, social technology and communication, statistics, or urban policy. One of the greatest aspects of data science is that no matter the career field you choose, there'll be a way to apply knowledge and skills you learn in this major. Learn more about the UIC data science major.
Take the next step
Explore our Break Through Tech Chicago programs to see where you will get your start in tech.
Find a program