Optimizing the internship experience
Optimizing the internship experience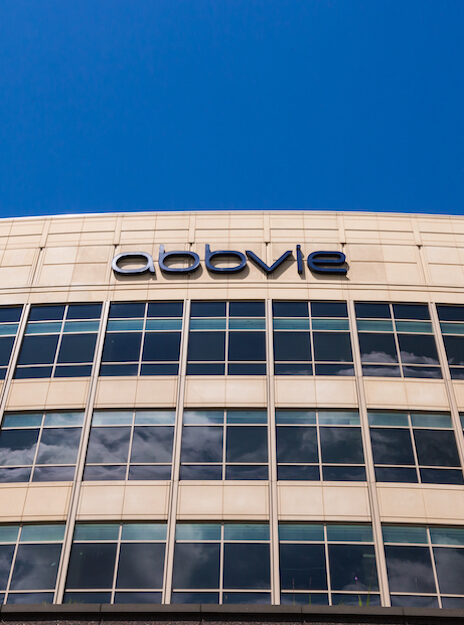 Meeting people is one of the best parts of a Break Through Tech Chicago Sprinternship. The pharmaceutical company AbbVie found a way to make that activity as interactive as possible.
Ask a college student what would represent the pinnacle of an internship experience, and the answer might be the chance to interact and problem-solve with senior leaders of a global corporation. That's the opportunity that 10 UIC students received at AbbVie, a global biopharmaceutical company headquartered in Lake County, Illinois, as part of Break Through Tech Chicago's micro-internship program, Sprinternships.
Among them was biomedical engineering senior Haley Calderon, who jumped at the chance to bolster her résumé.
"A mistake I've made in the past was never trying very hard to get an internship," Calderon said. "After this experience, that is something that I won't be doing again. My brief time working at AbbVie has really opened my eyes to the business side of things, and I think that's also the thing I found the most exciting."
Calderon was joined by Shruti Italia, Alizeh Naveed, Naima Abdulle, and Mary Ashley Tenedor on a project to examine and streamline the company's automation capabilities. Acting as consultants, the students interviewed company directors to learn how the existing automation systems were and were not working for them.
Abhijit Dasgupta, AbbVie's head of business technology solutions strategy and continuous improvement, said the Sprinterns then completed an "automation or data convergence challenge." They identified new opportunities for optimization and pitched their best ideas to a panel of judges drawn from AbbVie's leadership.
"It not only offered an opportunity to practice critical thinking and presentation skills but also served as a forum to share diverse perspectives in a safe, inclusive environment," Dasgupta said. "Between the sessions and presentations, our Sprinterns also had an opportunity to network with our technology leaders in informal, virtual gatherings."
Mike Carlin, vice president of business technology solutions, said the company sees incredible value in providing hands-on experience to students who are interested in STEM careers.
"When the Sprinternship opportunity came to us, we jumped at the chance to host immersive experiences in our business technology solutions department for University of Illinois Chicago students and encourage more women to pursue careers in technology," Carlin said. "We are always looking for talented individuals who have a relentless dedication to do their best, most innovative work to create meaningful change."
All photographs related to this article © AbbVie Inc. All rights reserved.