Culture matters
Culture matters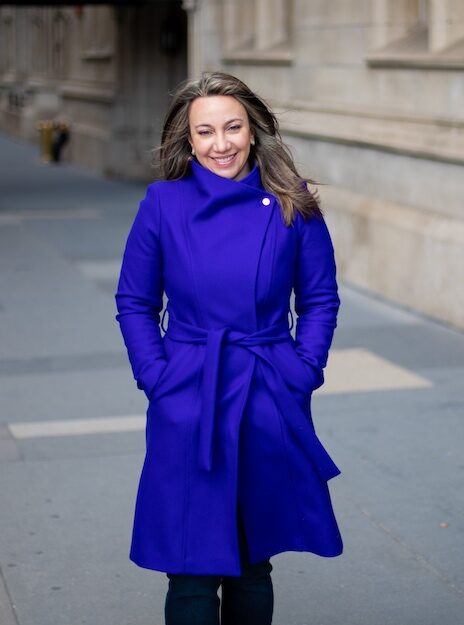 This is part of Break Through Tech Chicago's series of HOW columns, which tell how women in technology got where they are today and how we can increase the presence of women in technology tomorrow — in "her own words."
Her Own Words (HOW) series
by Reem Jaghlit, UIC computer science BS '01, MS '04
Head of Diversity, Equity, and Inclusion, ActiveCampaign
Twenty-five years ago, I landed in Chicago after a day-long trip from my hometown, Damascus. I immediately fell in love with this city. As a new immigrant, I had so much to learn about the American culture and people's way of living. Little did I know how much I would be influenced by the values I came to know, love, and live by. The one I cherish the most is the openness toward people who look or speak differently than you do.
As a computer science student at UIC, I experienced firsthand the diverse and inclusive culture of the College of Engineering. I definitely struggled, but I remember how patient and accepting most people were as I stumbled through a new and different way of college life.
Years later, when I joined the corporate world, I learned that companies have unique cultures of their own. I came to appreciate the importance of finding one that was right for me. We spend so much time at work; finding an organization that welcomes us for who we are is crucial not just for our happiness, but for our growth and success as well.
While we each have our own set of values and beliefs, we're still influenced by the culture we are immersed in. Cultures define how people do things, how they interact with each other, and what's important to them. This is why culture matters a great deal. When it's diverse, welcoming, and in alignment with our core values, our sense of belonging is high — we are more productive and focused on what matters most. However, if the culture conflicts with who we are, then we find ourselves focusing our energy justifying who we are or pretending to be someone else.
As a woman in tech and an engineering vice president, I can say with certainty that I did not always fit in. I was often the only woman at the table. I was a single mom with an accent. I didn't drink. I listened to a different kind of music. I didn't understand all the cultural jokes or references, and I wasn't a sports fan like most of my colleagues! I came to realize that none of this matters if the culture is one that not only accepts your uniqueness, but celebrates it. A culture that respects, empowers, and supports you … for you.
Reflecting on my journey, I was as much blessed as I was challenged throughout my career. I am grateful for all the amazing people with whom I crossed paths: the teachers, leaders, mentors, colleagues and friends who saw me, welcomed me, and empowered me to grow and succeed. I wish the same for everyone. I hope we're always reminded to pay it forward and to become that person whom someone is grateful to cross paths with.
Find the place that embraces you for you, because culture matters!