Chicago organizations empower tech creators in Sprinternship program
Chicago organizations empower tech creators in Sprinternship program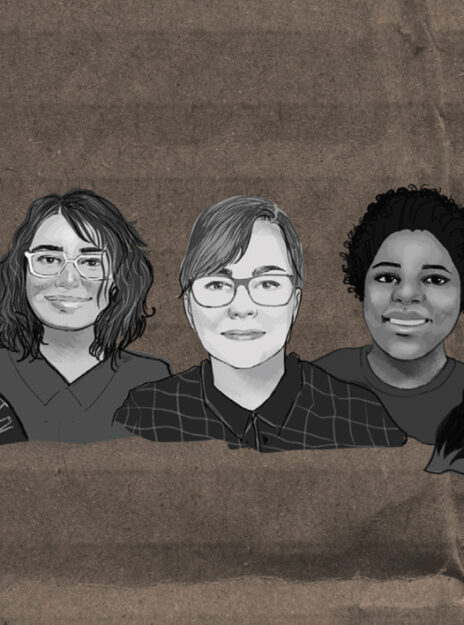 Break Through Tech Chicago welcomes its group of host organizations for the 2022 Sprinternship program.
Break Through Tech Chicago is pleased to announce the host organizations for its second year of Sprinternships, the micro-internship program designed to transform the career trajectories of women (cis and trans) and nonbinary individuals by offering the foundational work experience that prepares them for Chicago's tech workforce.
The organizations participating in Break Through Tech Chicago's 2022 program join more than 100 organizations that have hosted teams across Break Through Tech's four sites. They include a variety of companies across industries with a commitment to advancing gender diversity in tech:
Adams Street Partners
Amazon Web Services, Inc.
Aon plc
Christopher B. Burke Engineering, Ltd.
Cisco Systems
CVS Health
GE Healthcare, Inc.
KPMG
Littelfuse, Inc.
McDonald's Corporation
Morningstar, Inc.
NielsenIQ
Northern Trust Corporation
Optum
PEAK6
Relativity
University of Illinois Chicago
Sprinternships are tailored by the organizations that host them, so each one is unique in many ways. However, the foundation remains the same: a career-immersive experience that takes a team-based approach to solve a business problem using technology skills — all in just three weeks.
All of these features point to the program's primary goal: to advance gender diversity by improving students' access to full-length summer internships sooner in their academic journey. At the end of Break Through Tech Chicago's 2021 program, one in four Sprinterns was hired for a full-length summer internship or full-time job at one of the participating organizations.
Sprinternships are the career-immersion component of Break Through Tech Chicago's overall approach, which seeks to promote gender diversity in tech by increasing the number of women (cis and trans) and nonbinary individuals who graduate from UIC with majors or minors in computer science, data science, and other tech disciplines. Together, we can foster nationwide change. We invite additional organizations to join our roster of Sprinternship hosts by investing in students who represent the demographics of Chicago and will diversify the tech workforce of tomorrow. Learn more about our employer opportunities.