Administrative Lead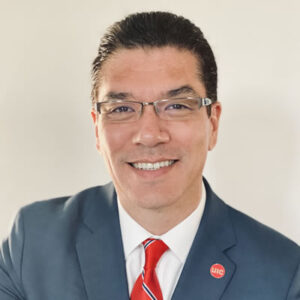 Javier Reyes is UIC's provost and vice chancellor for academic affairs. Before coming to UIC, he led the John Chambers College of Business and Economics at West Virginia University and served as vice president for Start-up West Virginia. At West Virginia University, he fostered experiential learning, built high-impact corporate partnerships to strengthen student career placement, and led initiatives related to inclusive entrepreneurship and innovation. Under his leadership, the business school's enrollment grew by 20 percent and launched three new online degree programs.
Prior to his work in West Virginia, Reyes was vice provost for distance education and associate dean for undergraduate studies and executive education in the Sam M. Walton College of Business at the University of Arkansas, where he had been on the economics faculty since 2003. Reyes has been an invited lecturer or visiting scholar at a number of institutions, including the Clinton School of Public Service and the International Monetary Fund. He also has served as an academic scholar in the European Bank for Reconstruction and Development in London and as a research analyst for the investment firm Value Casa de Bolsa, headquartered in Mexico.
Reyes holds a bachelor's degree in economics from the Instituto Tecnológico y de Estudios Superiores de Monterrey and a doctorate in economics from Texas A&M University.