Effective Networking to Launch and Advance Your Career
Date: Thursday, October 21
Time: 5 p.m. – 6:30 p.m.
Location: Virtual (we'll email you the login info when you register)
Networking is an essential element in your career development, and it takes time and intention to do it well. In this session, you'll learn concrete steps you can take to ensure that your networking efforts are not only successful, but also enjoyable. In this 90-minute session, you will:
Identify your networking superpower
Learn to prioritize opportunities of value
Understand the pre/during/post activities for networking success
Explore how research on reciprocity can benefit you
Discuss and apply these principles with others
Who can participate?
This networking session is open to female and nonbinary UIC students of any major (including those who have not yet chosen a major or minor!).
Who will run the workshop?
The networking workshop will be run by external presenters from the company sr4 Partners. (You can learn more about the company on its website.) You will learn from Cari Egharevba and Hannah Prevost-Schultz. Meet them below.
Cari Egharevba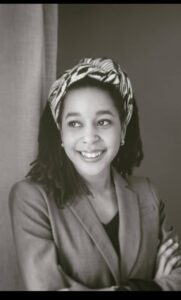 Cari Egharevba is a trained social worker with a decade of experience as a crisis interventionist. She has supported young children, teen youth, college students, and adult professionals affected by interpersonal violence, incarceration, and community trauma. In an effort to uplift the voices of marginalized communities and promote social justice, Cari has trained working professionals from cultural institutions and nonprofit organizations to industrial supplies and tech companies. She thrives in facilitating conversations on humility, empathy, and self-awareness in the workplace. Her experience working with leaders in developing these skills is what drives her passion in cultivating healthy and safe environments for all people.
At sr4 Partners, Cari is an organizational health consultant and continues her work in supporting leaders in their personal and professional growth journeys. She works in collaboration with her clients through a nondirective process in identifying the best ways to foster work environments in which every person is seen, heard, and valued. It's her high energy and enthusiastic spirit that allows for her to build authentic connections with leaders as she designs and facilitates training sessions and supports company-led inclusion work. In her spare time, Cari loves watching romantic comedies, dancing to afro beats, and listening to spoken word.
Hannah Prevost-Schultz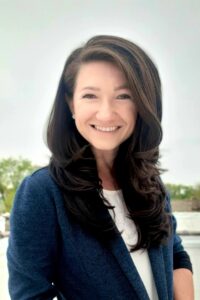 Hannah Prevost-Schultz brings more than a decade of experience developing people from the front lines to the executive suite. Her career has taken her across industries and sectors, working side by side with people as they lead through times of growth, crisis and change. Leveraging her expertise in learning design, facilitation, strategic planning, and executive-level coaching, Hannah helps current and future leaders build their skills to create more thriving and inclusive organizations.
As an organizational health consultant at sr4 Partners, Hannah does everything from designing and facilitating customized learning experiences to providing coaching and strategic thought partnership for
senior leaders. She brings her awareness, experience, and passion for cultivating diverse, equitable, and inclusive environments into every project, and her work is fueled by her belief in people's unlimited potential to develop themselves and their organizations. Outside of work, she enjoys all kinds of outdoor activities, experiencing new cultures, and researching new and interesting topics for the fun of it. She particularly enjoys channeling her research energy into oenology studies, which takes her on wine tasting expeditions around the world.