Chicago organizations invest in the future of 114 Sprinterns
Chicago organizations invest in the future of 114 Sprinterns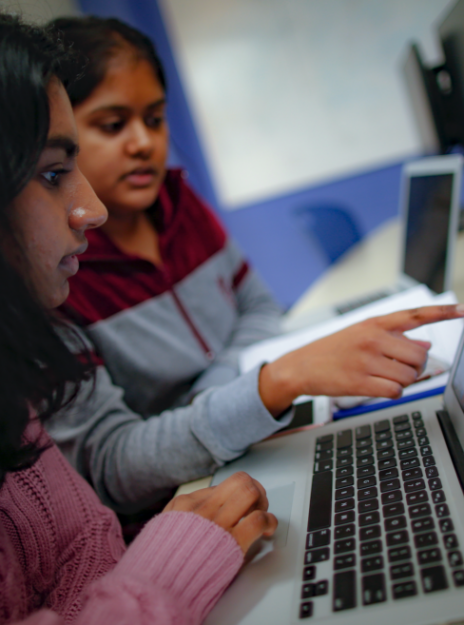 Break Through Tech Chicago welcomes its inaugural group of host organizations for the 2021 Sprinternship program.
Break Through Tech Chicago proudly welcomes its inaugural group of host organizations for Sprinternships, unique micro-internships that seek to transform the career trajectories of women (cis and trans) and nonbinary students at the University of Illinois Chicago while enhancing and diversifying our city's tech talent pool.
Sprinternships are designed to improve students' access to full-length summer internships by giving them the foundational work experience they need to compete. In just three weeks (hence the sprint!), Break Through Tech Chicago Sprinterns complete a tech-based project while learning about the mission, business model, and strategic goals of an organization.
The first organizations to offer Sprinternships in Chicago are building on a successful model established by more than 80 organizations in New York City, home to Break Through Tech's first site. Their participation places them on the vanguard of companies, nonprofits, and agencies that are advancing gender diversity in the tech world.
From healthcare to professional sports, our inaugural hosts represent an array of industries that make up the economic backbone of Chicago:
AbbVie
Adams Street Partners
Anthem, Inc.
Aon
Christopher B. Burke Engineering, Ltd.
Cisco Systems
IBM
Kavi Global
KPMG
Littelfuse, Inc.
Marmon Rail
Morningstar, Inc.
Optum
PEAK6
Relativity
University of Illinois Chicago
U.S. Soccer Federation
William Blair & Company
Each host organization has designed a unique challenge project for the Sprinterns, who, working in teams of four or five, will bring their UIC experience and fresh perspective to a specific need or problem faced by the organization. Once the Sprinternships have ended, we will add stories to this website to illustrate some of these projects and highlight the tech solutions generated by the Sprintern teams.
Sprinternships are the career-immersion component of Break Through Tech Chicago's overall approach, which seeks to promote gender diversity in tech by increasing the number of women (cis and trans) and nonbinary individuals who graduate from UIC with majors or minors in computer science, data science, and other tech disciplines. Together, we can foster nationwide change. We invite additional organizations to join our roster of Sprinternship hosts by investing in students who represent the demographics of Chicago and will diversify the tech workforce of tomorrow. Learn more about our employer opportunities.